ft. Vasudha Ravi & King Jassim – LIVIN' LIKE IT'S ME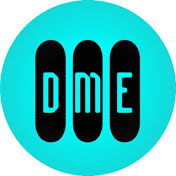 Guitarist/producer/songwriter Sanjeev T; most known for his work with Oscar/Grammy-winning composer A.R. Rahman has released his debut music video with record label Desi Music Entertainment, "Livin' like it's Me," featuring guest artists Carnatic singer Vasudha Ravi & Desi reggae artist, King Jassim. "Livin' like it's Me," represents living life authentically to yourself. This track is an example of freeing oneself from personal as well as societal oppression and is a celebration of authenticity; a celebration of self-identity, and a celebration of music's ability to lift, empower, and elevate.
Video Credits Director: Krishnakumar Balasubramanian (KK) Cinematographer: Siddhartha Nuni Cinematography
Assistant: Aravind Swaminathan
Video Concept Team: KK, Kavita Baliga & Vikas Rao
Video Editor: Sidharth Vhavle
Choreographer: Vikas Rao
Dancers: Vikas Rao, Kavya Giridharan
Musicians: Sanjeev Thomas, Vasudha Ravi, King Jassim
Actor: Supriya Cherian "Didu"
Makeup: Anushya Devi P
roduction team led by: Egypt Dinesh
Production Assistants: Ashwin Raam, Praveen Gunasekaran
Equipment: RED Camera from YM Movies Pvt. Ltd.
Sound Stage: Senthil Studios
Lights: Prithvi Sound & Lights
Audio credits
Songwriter/Producer – Sanjeev Philip Thomas
Programming – Praveen Ninan
Vocals and guitars – Sanjeev T
Carnatic Vocals – Vasudha Ravi
Reggae vocals – King Jassim
Mixing Engineer – Krishna Prasad (LA)
Mastering Engineer – Jacques-Yves Lafontaine (France)
Recording studio – Rainbow Bridge
Executive Producer – Kavita Baliga
Record Label – Desi Music Entertainment, LLC
Special thanks to Senthil Studios, Aysha Rau, Rohini Rau, Sandhya Surendran, Asha & Ravi Baliga, Aditya Baliga, and A.R. Rahman. Social: IG @dmeintl @sanjeevtmusic @kingjassimlive @vasudharavi.music FB @desimusicentertainment @sanjeevtmusic @kingjassimmusic @vasudharavi.music YouTube @DME @Sanjeev T